The Pool House began con­struc­tion in the spring of 2015 with the decon­struc­tion of the exist­ing pool house.
The sub­con­trac­tor, Humanim, who had decon­structed the own­er's orig­i­nal house for WFORC was con­tracted for this project.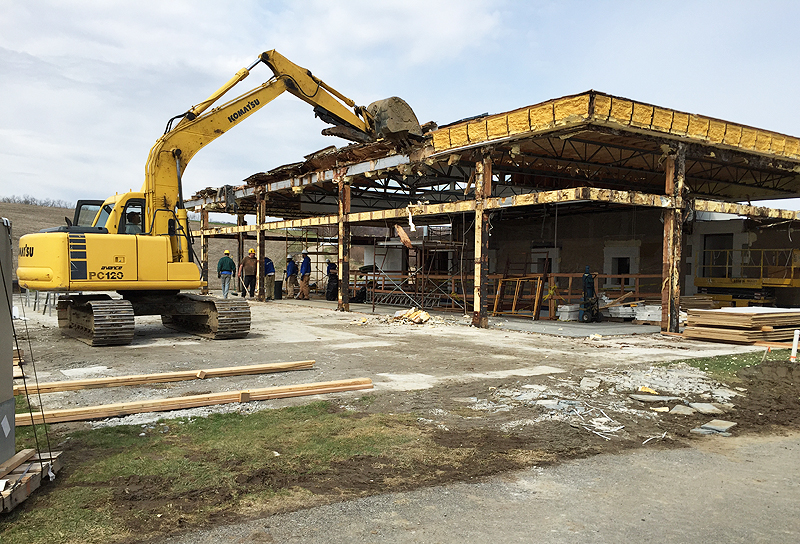 Once the enclo­sure was removed, the rot­ted wood mem­bers were vis­i­ble. Sheath­ing had also dete­ri­o­rated leav­ing holes in sev­eral areas.
As the struc­ture was dis­man­tled all mate­ri­als were col­lected, labelled and pre­pared for deliv­ery to new users.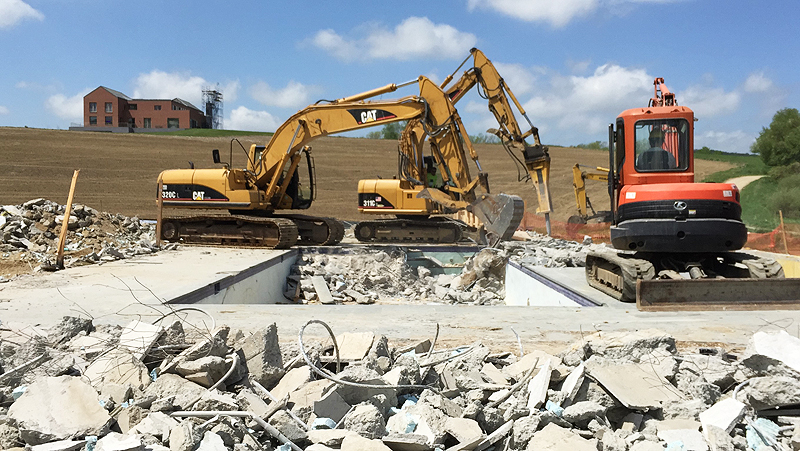 Exist­ing con­crete was demol­ished and hauled off­site to a nearby con­crete recy­cling plant to be pul­ver­ized into a reusable aggre­gate form.