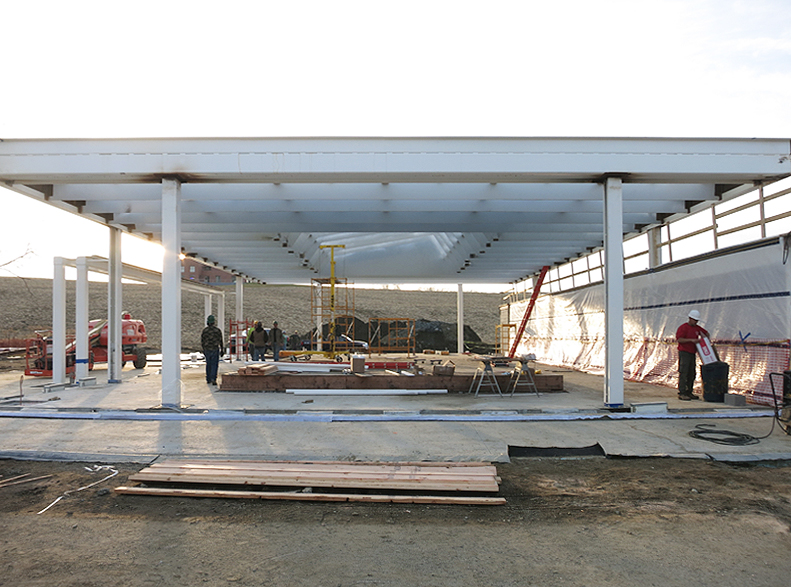 One of the dis­tinct fea­tures of the pool house will be the struc­tural steel roof system.
All the 16 steel T-shaped trusses that form the main roof are welded from 1-inch thick flat plate steel.
After fab­ri­ca­tion, the trusses were deliv­ered to R.M. Lill, a metal paint spe­cialist to receive two coats of epoxy primer. This is where many of Calder's sculp­tures were painted.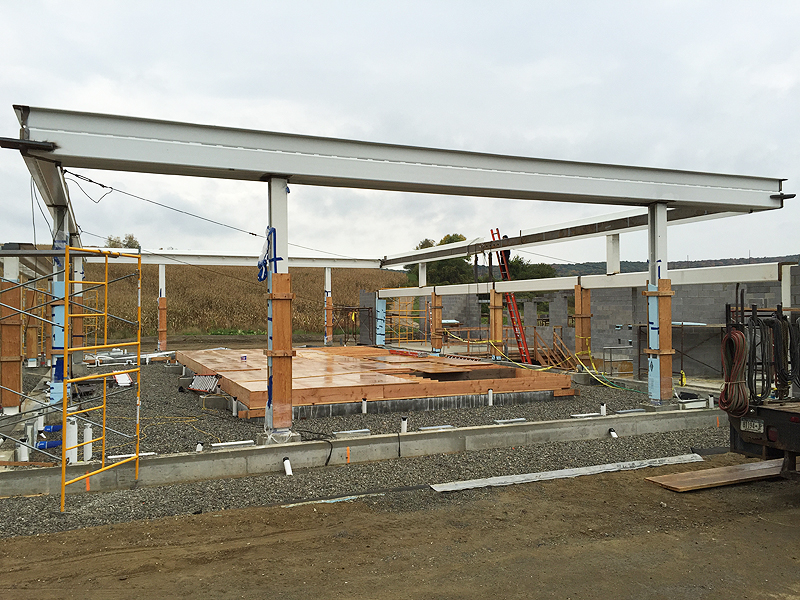 The steel perimeter box beam sup­ports all the trusses and in turn is sup­ported on 6 steel columns.
Welder "squaring off" the mitered corner of steel box beam. Notice the tem­po­rary steel "clamp" welded to two sec­tions to keep them in posi­tion for filler weld.
Trusses being hoisted into place with counter bal­ancing strap­ping. Each strap­ping con­fig­u­ra­tion had to find the center of gravity of the var­ious trusses.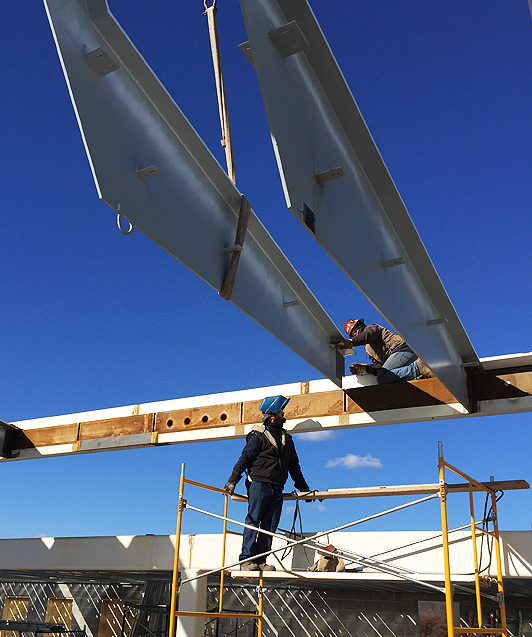 The box beams were slotted to received the ver­tical leg of the trusses. Once the trusses were in place and lev­eled, the slots were fill welded.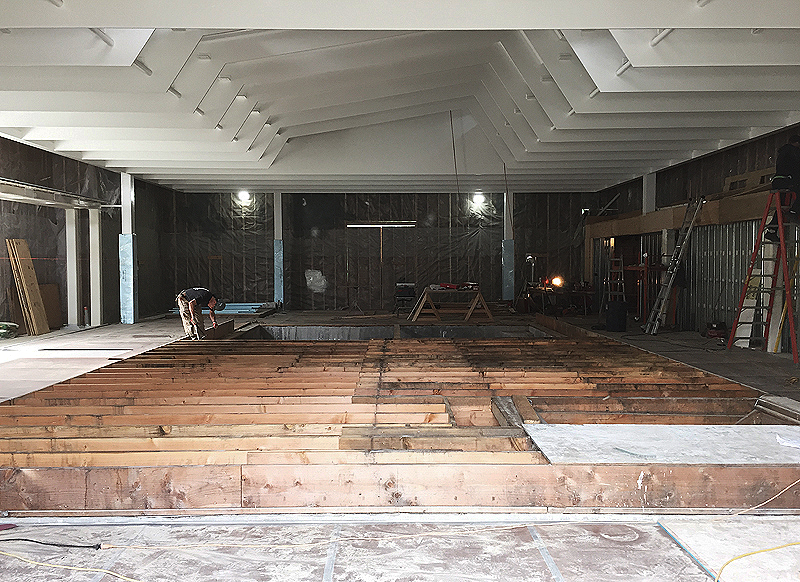 All trusses set in place and the tem­po­rary exte­rior enclo­sure being prepared.